Poisoned Drinking Water Is Shortening Lives
Although the United Nations has designated access to clean drinking water a human right, it remains an elusive target globally. But most surprising is that we have unsafe drinking water right here in the United States and, more specifically, in one of the poorest regions of the country — Appalachia — poisoned drinking water is shortening lives.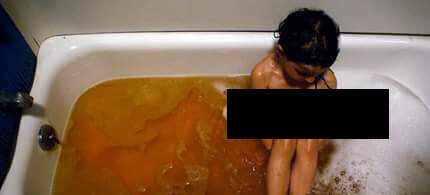 A Large Population Suffers From Contaminated Water
Approximately 43 million Americans, or 15% of the population, rely on private groundwater wells and many of them live in Appalachia, arguably the most economically-depressed region in the U.S., and home to 25 million people, living in 420 counties in parts of thirteen states. This population directly suffers from some of the activities associated with chemical processing, and the heaviest extraction activities of coal mining and gas fracking in eastern Ohio, southeastern Pennsylvania, all of West Virginia, eastern Kentucky, and western Virginia.
But this is no longer solely the problem of underserved Appalachian residents — the contaminated streams and aquifers of Appalachia are quietly finding their way to more populated regions. Because what affects those living far away, will soon affect all of us!
WaterProsper's™ goal of providing every disadvantaged well-owner with their WP Filtration System is just part of the solution. Collaboration and action are also required by our governments and corporate America. This is also where WaterProsper's™ goal to increase awareness and educate the public plays a critical role towards a better and healthier future for all.
The Value of Your Financial Contribution
Please see below to understand your dollars at work. WaterProsper™ is a 501(c)3 nonprofit and your contributions are tax deductible. Gifts larger than $10,000 may be designated for a determined number of filtration systems, ongoing research, and/or educational outreach programs. Here's where the value of your financial contribution pays off:
Complete Filtering Systems for 3 Homes
Complete Filtering Systems for 1 Home
3 Reverse Osmosis Systems at Sinks
1 Year System Filter Replacements