John has been involved in community service for over 25 years. His involvement with clean water began in 2007 when he first became involved with severe challenges facing populations in remote villages of Northern Thailand. He founded the Northern Thailand Clean Water Project (NTCWP) which ultimately improved the quality of life for tens of thousands of people.
For his work in Thailand, he received the Lions International Everyday Hero of the Year award in 2009 and was elected a District Governor for Lions International in 2011. Before that, he was involved in indigent sight preservation solutions in northern Chile and served on the Cincinnati chapter of the Habitat for Humanity Family Advocacy Board Committee. He has most recently completed his 23rd year as a Board Trustee for the Cincinnati Association for the Blind and Visually Impaired where he has chaired the Strategic Planning Committee and was instrumental in the development of the Early Childhood Intervention program.
An original native of West Virginia, John is focused on the deadly water crisis existing in the Appalachian states of Kentucky, West Virginia, and Ohio. Deeply moved and disturbed by the poverty, disease, and corporate/industrial and governmental exploits supporting these conditions, John has worked closely with engineering experts to address practical solutions for well-owners in the region. Combined with his extensive expertise gained through his work with the NTCWP (which centered around the debilitating effects of contaminated drinking water and environmentally disruptive agricultural methods), John has built upon that knowledge in his efforts to better the lives of well-owners in Appalachia and their overall community, one household at a time.
John holds an undergraduate degree in Finance from The Ohio State University and an MBA in Finance from the University of Cincinnati.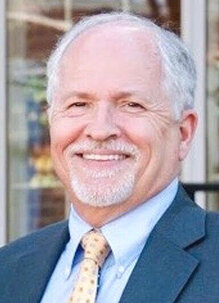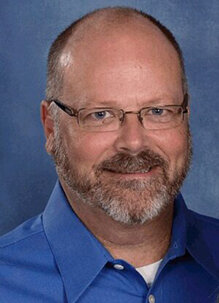 Scott is an environmental engineer with risk assessment experience in the areas of water quality, waste management, process engineering, and water/wastewater treatment system operation and design. He has dealt with many different process waste and wastewater issues, including natural gas compressor stations, chemical facilities, quarry operations, mines and preparation plants, and remediation systems.
Scott is well-versed in regulatory issues, having prepared many permit applications both as a regulator and as a consultant in the areas of waste, water, and air permitting, and compliance. Additionally, Scott has experience in spill and pollution prevention, and surface water and groundwater protection. He served as Vice Chairman of the West Virginia Environmental Quality Board, WVEP.
He is currently a Professor of Environmental Science at Marshall University and is the coordinator of the Environmental Science MS program. Scott's primary areas of research are mining impacts, bioremediation, and in-situ stability of metal contaminants.
He is a volunteer pilot for Southwings, a non-profit conservation organization that provides a network of volunteer pilots advocating for the restoration and protection of ecosystems and biodiversity. Scott has also served in the United States Marine Corps and the US Army National Guard. He received his doctorate in Civil/Environmental Engineering from the University of New Mexico, his MS in Environmental Engineering from Marshall University, and his BS in Civil Engineering from West Virginia University.
Josh has over twenty years of experience in the design and application of water treatment programs and has successfully transitioned more than one hundred facilities to Klenzoid and Eldon Water programs. He specializes in designing and implementing unique energy conservation solutions alongside conventional water treatment systems at customer sites.
A nationally recognized speaker on water treatment topics, he is actively involved with the Association of Water Technologies (AWT), ASHRAE (a global society advancing human well-being through sustainable technology), the American Society of Healthcare Engineers (ASHE), and is a member of the National Association of Corrosion Engineers (NACE) and the Association of Energy Engineers (AEE).
Josh has been an active member of Lions Clubs International for over 20 years, engaged in multiple community service initiatives, with special emphasis on serving the disadvantaged.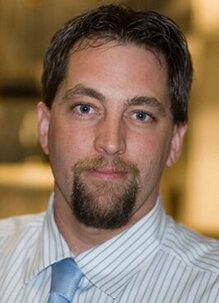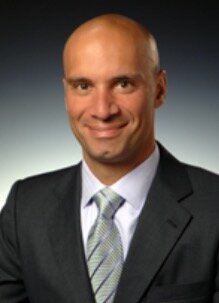 Bill brings 25 years of expertise in manufacturing with leadership positions in operations, quality control, sales, marketing, and business development. His certifications include: Methods Time Management and Work Class Manufacturing in Industrial Engineering; Quality Control related: American Society for Non-Destructive Testing (ASNT), FAA certified inspector, ASNT Technical and Education Committee — microwave technology; and Small Business Innovation Research Lead – US Air Force.
Bill served as the Director of Business Development for the Cincinnati Association for the Blind and Visually Impaired developing competitive business offerings that utilized the talents of individuals with severe vision loss. He is also a founding member of the Social Enterprise Alliance of Cincinnati.
Bill has a deep commitment to contributing on behalf of those within our society who have no voice and have been left behind. He received his Bachelor of Science degree in Mechanical Engineering from Ohio University and a Master of Arts degree in Theology from Xavier University.
Scott H. Kaminski practices law at Ray, Winton & Kelley, in Charleston, West Virginia. He dedicates his law practice to the service of individuals and businesses in litigation, concentrating on personal injury and employment matters.
Scott brings over 24 years of courtroom experience throughout West Virginia and has tried cases in both state and federal courts. He has also appeared before various administrative agencies and is licensed to practice in West Virginia, Kentucky, and Ohio.
Dedicated to serving the underprivileged thru his law practice, Scott has served on the Advisory Board for College Summit West Virginia, volunteering for years as a university-based workshop Writing Coach. He brings his passion and experience to WaterProsper™ to assure the fundamental human right of access to clean water. Scott is a graduate of the University of Charleston and West Virginia University College of Law.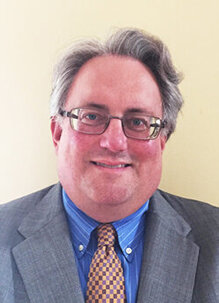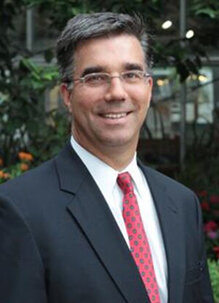 A Certified Financial Planner and Investment Management Consultant, Dave is a Senior Vice President at Raymond James Associates in Cincinnati, Ohio. He uses 17 years of experience to successfully guide clients to and through retirement using portfolio risk analysis and custom portfolio management.
Dave has served as President of the Downtown Cincinnati Lions Club, investing considerable time providing services and resources to disadvantaged youth in and around Cincinnati. He has been instrumental in organizing the Tour de Cure, an annual cycling fundraising awareness event on behalf of the American Diabetes Association.
He earned his Bachelor of Science Engineering degree from Western Michigan University.
Mary Beth has 20+ years of marketing, branding, and design experience. She has driven brand development and creative efforts including strategy, identity, storytelling, and advertising across platforms for Fortune 500 companies and national retail brands. Her goal is to always capture a brand's true essence and authenticity by transforming its visual identities through strategic visual brand building.
Mary Beth has a passion for the outdoors, nature, and the water. She has traveled the entire Ohio River from the Alleghenies to Cairo — Illinois. Her involvement in the WaterProsper™ marketing project brought a new understanding of what is happening to the waterways, animals, and the human race.